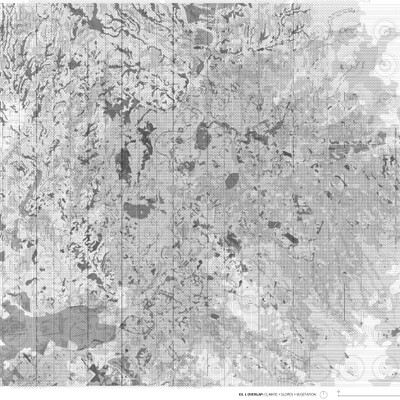 FS22 Waters of Roman Soil | Exercise 1: Overlapping Languages.
This first jump into the Foundation Studio II FS22: Waters of Roman Soil aimed to bring a collective approach and understanding of Rome and its context by overlapping translations of the different layers that compose the systems of the city.
Each student focused on researching about a layer of the city of Rome and then translated this knowledge into a specific mapping language. The overlap of all the systems during the review of the exercise resulted into a common thesis where interactions, tensions and synergies between layers were revealed, bringing a unique and collective vision of the roman territory and disclosing opportunities for future interventions.
By playing with different combinations of layers, various specific conditions of the site were highlighted. The questions emerged from these overlaps motivated the student's decision of what to visit during the fieldtrip to Rome in the fifth week of the semester.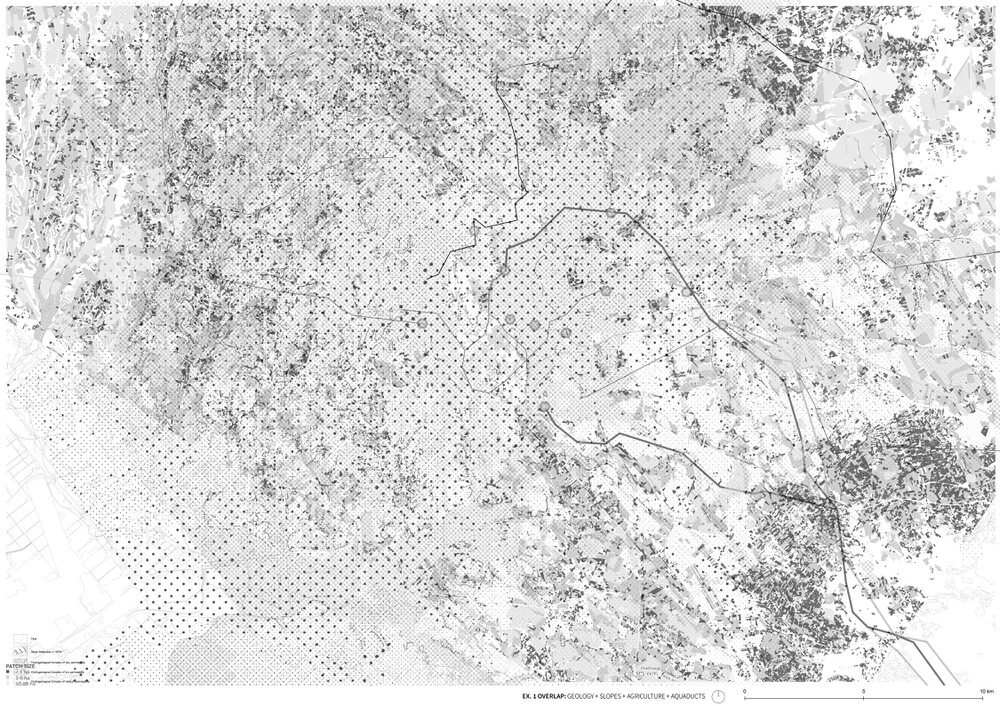 Geology, Topography, Agriculture and Water supply, FS22 Waters of Roman Soil, Exercise 1 Overlapping Languages.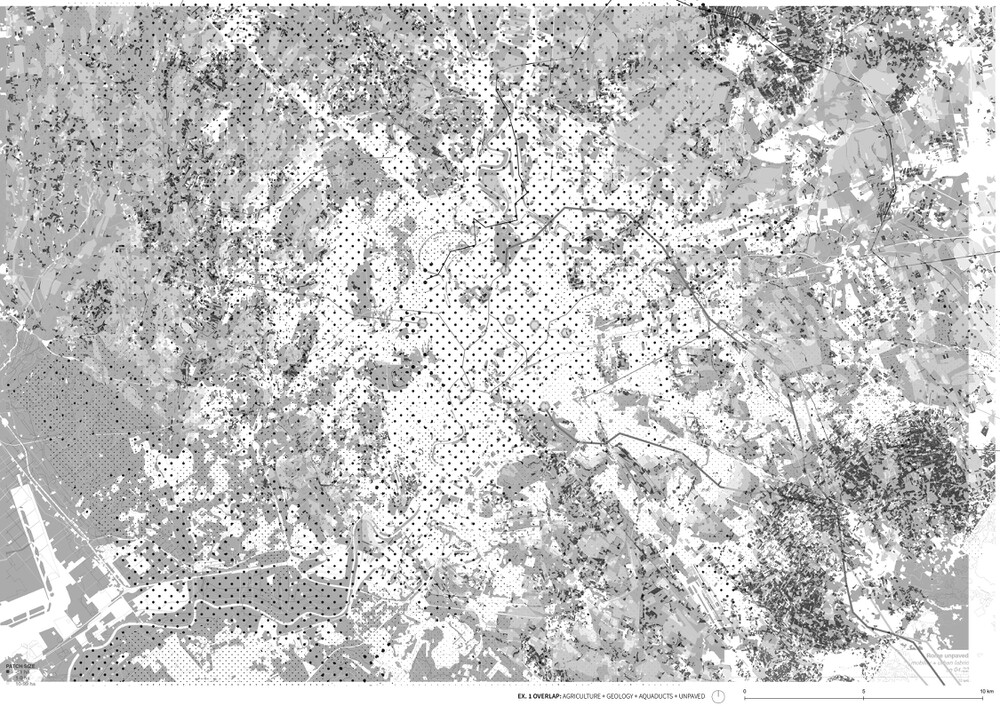 Geology, Agriculture, Water supply and Unpaved surfaces, FS22 Waters of Roman Soil, Exercise 1 Overlapping Languages.
Drawings by Lauro Nächt (topography), Serena Neuenschwander (unpaved surfaces), Emma Kaufmann LaDuc (agriculture), Diana Strässle (climate), Dylan Torri (water supply systems) Nick Ulrich (geology) and Livie Weidkuhn (vegetation).