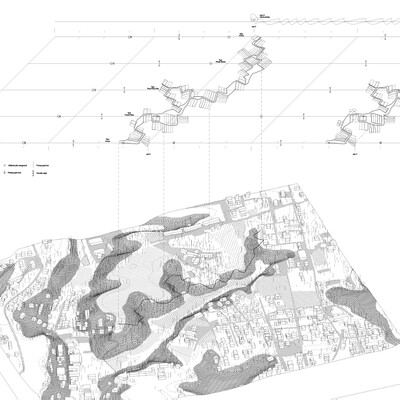 FS22 Waters of Roman Soil | Student Projects.
During the Foundation Studio II: Waters of Roman Soil, students from the MScLA Program explored the future of urban space design in Rome.
What is the answer of urban space to the contemporary and future challenges of a city in a mediterranean climate?
Grounded on the specific hydrogeological and climatic dynamics of Rome and its periphery, the proposals were guided by the research about different regenerative agricultural practices, its rules of application, and the possibilities of these techniques to inform a shift in paradigm in the design of an urban space that responds to the challenges of the XXI century.
Pines of Rome. Emma Kaufmann LaDuc.
Fifty-two goats grazing the forre. Lauro Nächt.
Urban Transhumance. Serena Neuenschwander.
The Regular Irregularity. Diana Strässle.
Give and Take. Nick Ulrich.