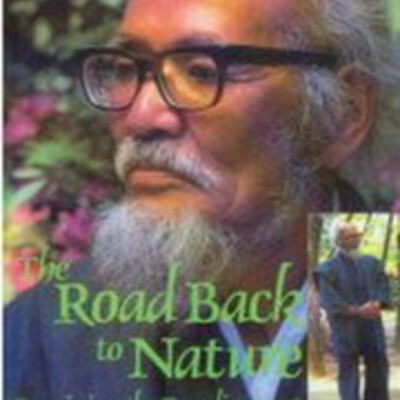 The Road Back to Nature. Masanobu Fukuoka, 1984.
FUKUOKA, Masanobu (1984). The Road Back to Nature: Regaining the Paradise Lost. Japan Publications.
This book sets forth Fukuoka's concerns and views on ecology and the social attitudes around it. It is, therefore, much more than a scientific or technical inquiry on the ecological implications of the soil's loss of life, a phenomenon that Fukuoka sees worldwide. Instead, it is full of thoughtful writing about societies' relationships to food, agriculture, and the environment. The book is also a narration of Fukuoka's journeys in America, Africa, and Europe, and an account of the cultural differences he perceives in contrast with the Japanese culture he came from. This oeuvre presents at the same time a bleak outlook on the development of agriculture and a sliver of hope in what Fukuoka terms "natural farming".