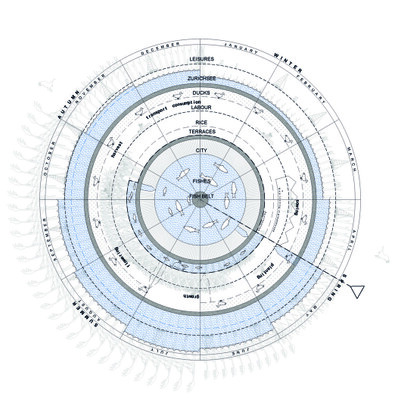 FS21 Productive Partnerships | Student Projects
Student projects from the 5-week intensive design studio Productive Partnerships taught in Spring Semester 2021 for students in the MSc in Landscape Architecture program about productive living systems in the urban fabric of Zürich. The students integrated practices from regenerative agriculture to propose new logics for urban typologies like the street, the plaza, railways and tramways, etc. These proposals were linked to an investigation into larger systems of water, topography, and geology in Zürich and surroundings.
Linear Fruit Gardens of Zurich. Angela Stadelmann.
The Multi-Layer Network System: Inovative Milk Production, Processing Distribution. Annabell Daverhuth.
Edible Streetscapes by Water Harvesting. Beatrice Kiser.
Water's Edge. Fanny Christinaz.
Sheep Streets: Grazed Orchards Across Zurich. Flore Schärrer.
Productive Roofs of Zurich: Living, producing and eating on the slopes surrounding the city. Simon Orga.
Craving a holistic nutrition: Re-Situating Zurich's Landscape of Nutrients. Intensive Vegetable Production as Cooperative Care, nourishing Soil and People. Sophia Garner.