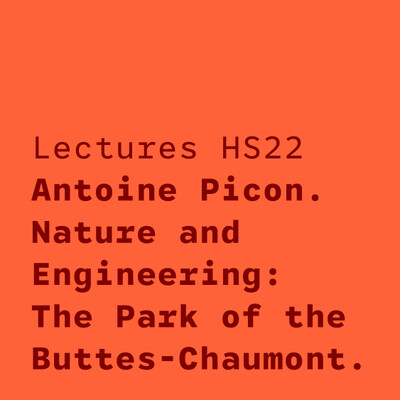 21.11.2022 | Antoine Picon. Nature and Engineering: The Park of the Buttes-Chaumont.
21 November 2022, 16:00 – 18:00 (CET) | online
Lecturer: Antoine Picon – Professor of History of Architecture and Technology, Harvard Graduate School of Design.
Paradoxically, the park of the Buttes-Chaumont is perceived as one of the most natural of Paris, while being a technological achievement designed by Second Empire engineers. The relations between nature and technology, nature and engineering represent a main theme of one of the most emblematic projects of the new Paris of Napoléon III and Haussmann. Supported by major infrastructure work, staged with the help of technology, nature serves the ambition to pacify the city through an urban experience based on the association of the pleasure generated by strolling and a series of moral impressions.
This lecture is organised by the Chair of Being Alive as part of the MScLA course Foundation Studio I