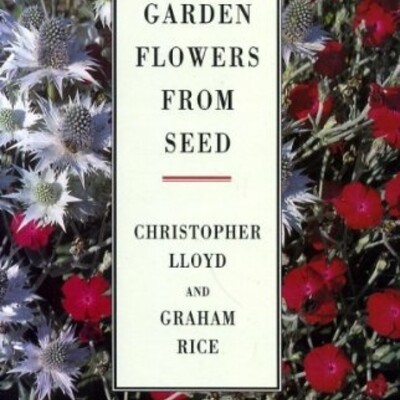 Garden Flowers From Seed. Christopher Lloyd and Graham Rice, 1991.
LLOYD, C., RICE, G. (1991) Garden Flowers From Seed. Viking, London.
At first sight, this book seems like a gardening book, similar to countless others. Upon further reading though, we can see that it is much more interesting in form and content. Both authors are very much passionate about the subject of the book and the form, a kind of dialogue between them is captivating. The book explains in great detail the intricacies of becoming a seed-sower and growing a flowering garden from the seeds. It is helped by the experience of both authors and the constant dialogue between them. This book can become a great guide to a form of gardening that requires a deeper connection and involvement between the gardener and their garden.