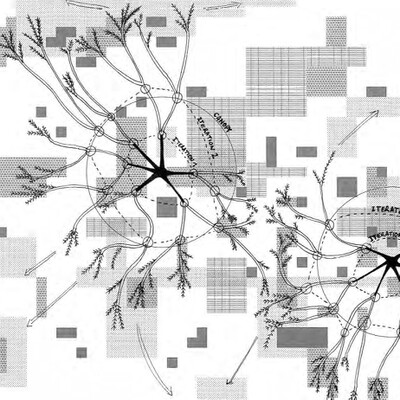 FS23 Cartographies of Living Systems: Roots
Roots are explorers, and they are integrally connected to the substrate they explore through a dense and sensitive network of relationships with other organisms. Roots weave through the ground searching for nutrients, water and partnerships with other living entities.
According to the botanist Claire Atger in her work La racine et le système racinaire des arbres, a complete tree's root system comprises 5 different types of roots: pivot, structural, explorers, exploders and absorbents. Because each one of these has an essential role in the proper development of the tree and follows a different logic of growth, we are working on a language that allows us not only to reflect, but also to work with the complexity of root systems in our projects.
For this exercise in the course Cartographies of Living Systems, we have asked the students to draw in plan the path of development of two tree's root systems, located in an environment with heterogeneous conditions with some areas with "attractors" (nutrients and water) and some others with "repellers" (stones and compacted soil).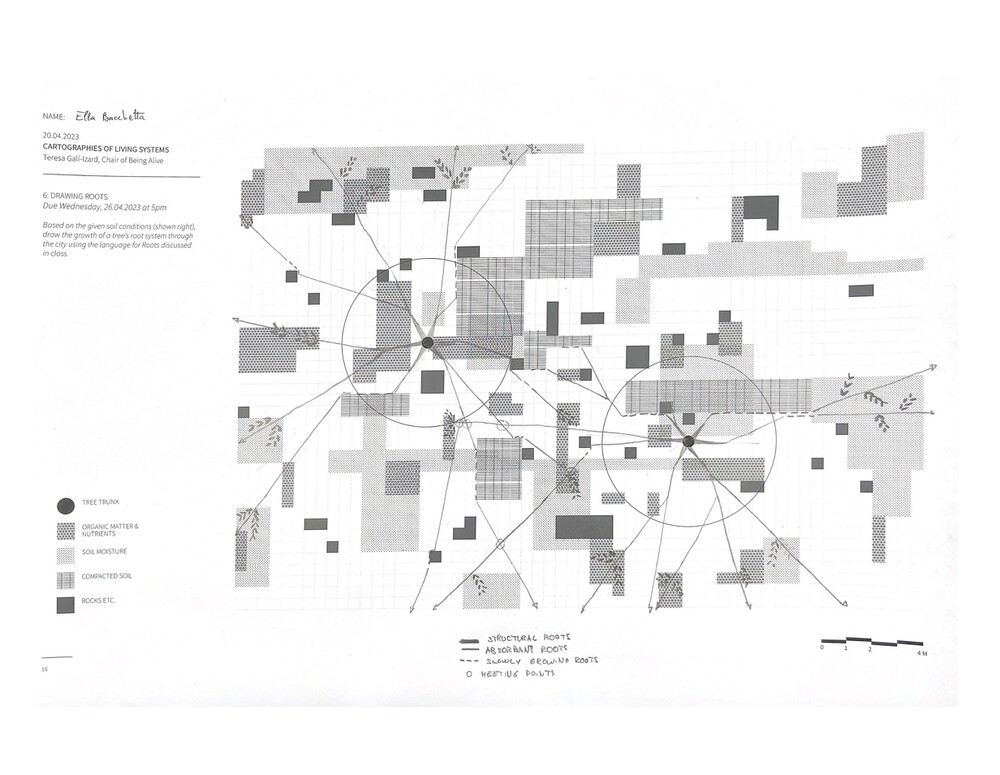 Students: Ella Bacchetta, Rick Baur, Lily Blanchard, Arianna Charbon, Laurianne Chassot, Gabrielle Chilinski, Elina Leuba, Arthur Lutzelschwab, Lukas Meier, Fabian Müller, Léo Ornstein, Aurelia Perschel, Zoé Rüttimann, Valentin Schaller, Josiane Schmidt, Zoe Struzina and Henry Zimmermann.