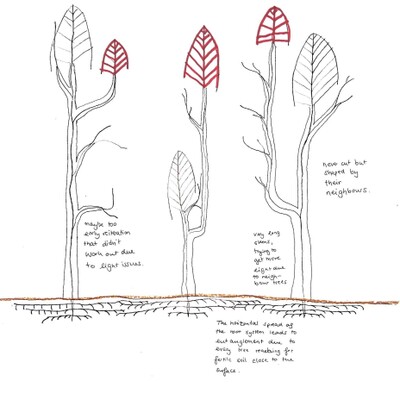 FS23 Cartographies of Living Systems: Modified Trees
The shape of a tree is the reflection of its own life. If tree architecture defines the general pattern of growth for each species, this can be slightly modified by external factors such as natural accidents (storm, stress due to drought, age…) or human modification. In many cases, the tree's response to these changes is the growth of new shoots that differ from the shape of a regular branch, which function as a "new tree".
In this exercise, students from the course Cartographies of Living Systems have read and translated different paintings of trees into diagrams that identify these modifications.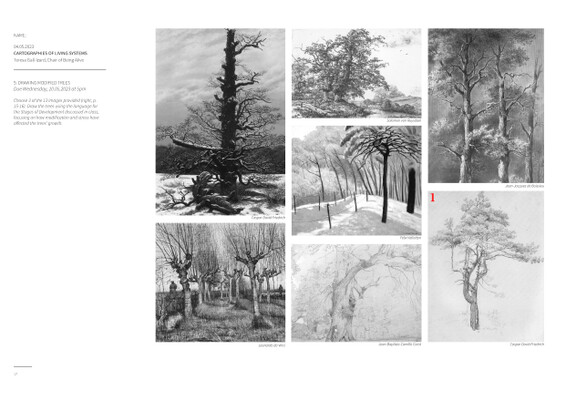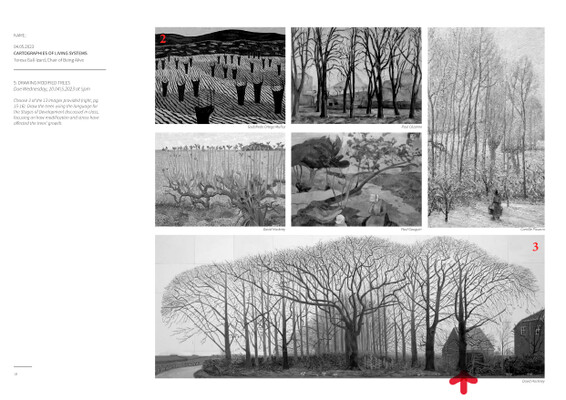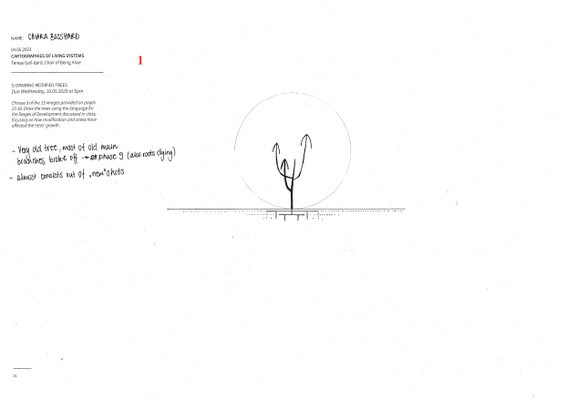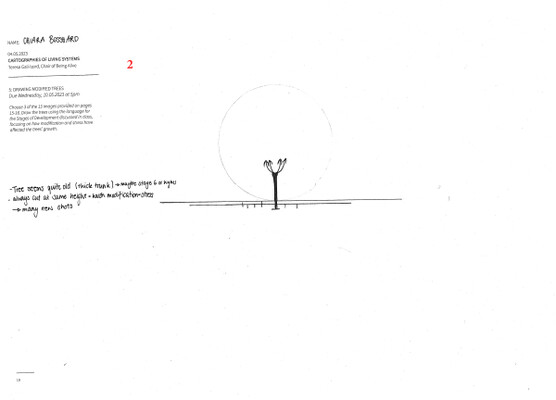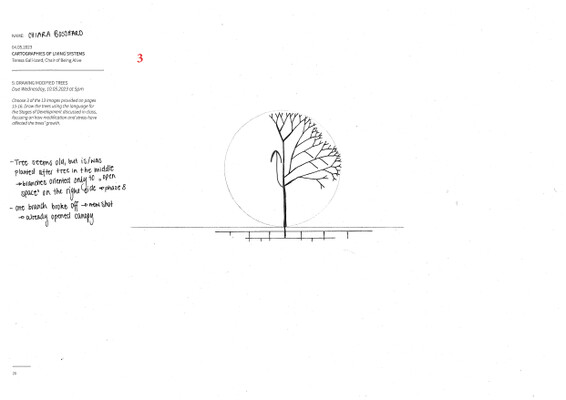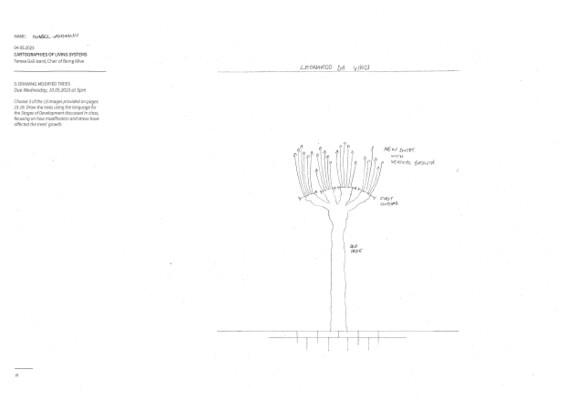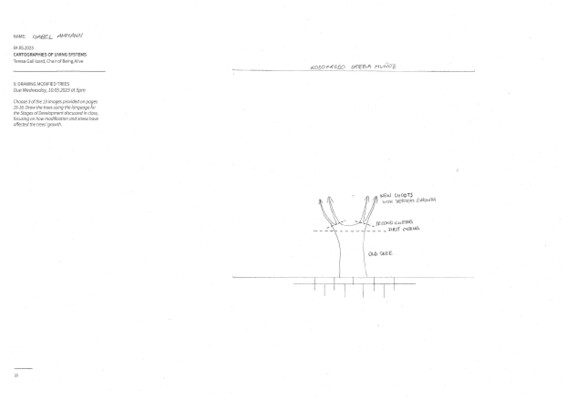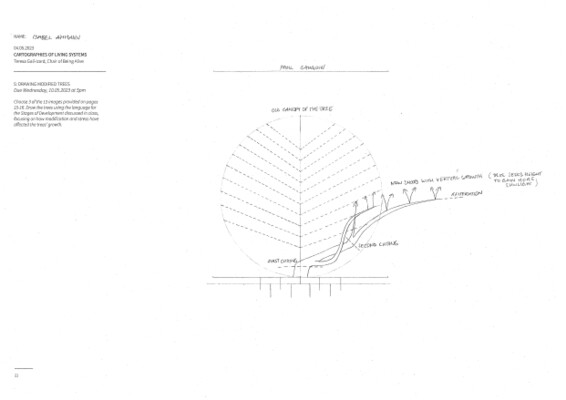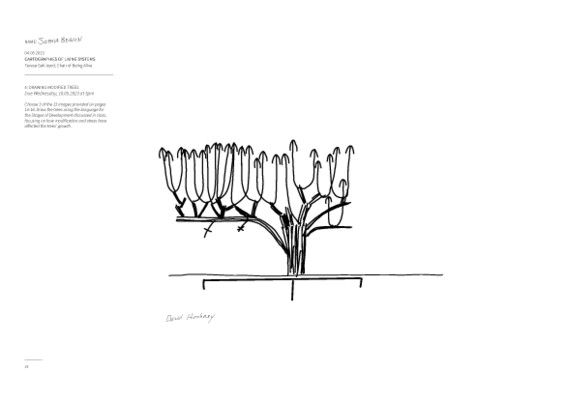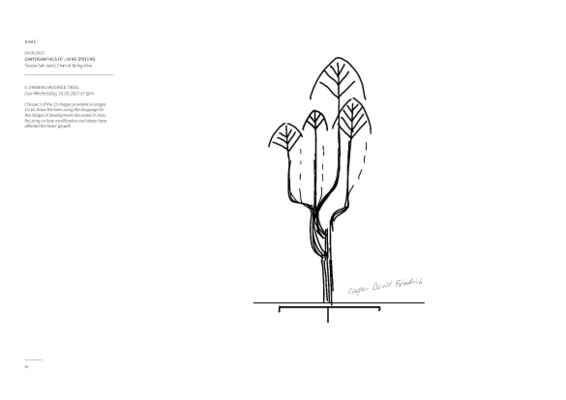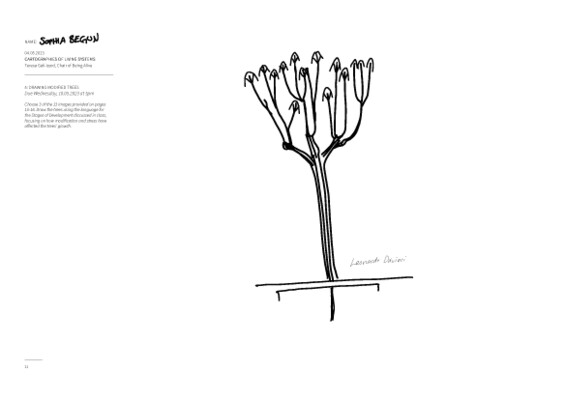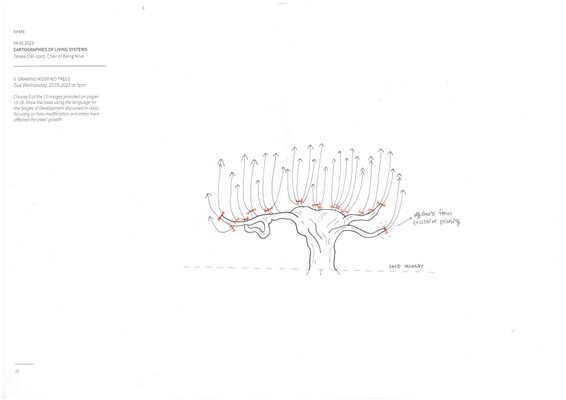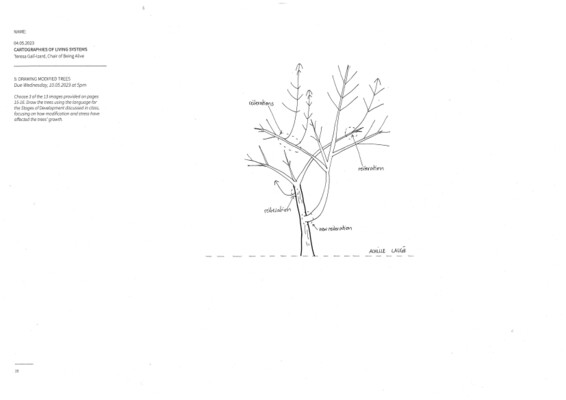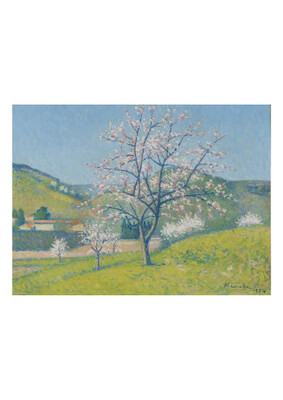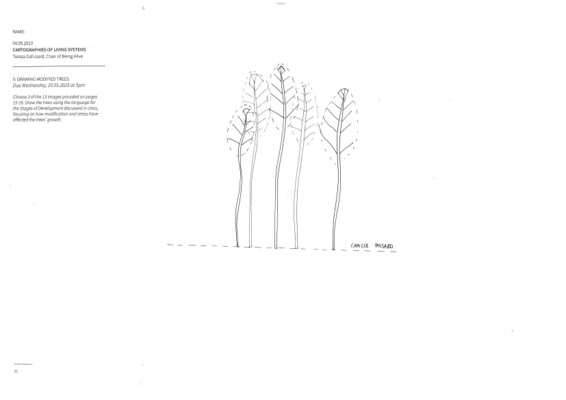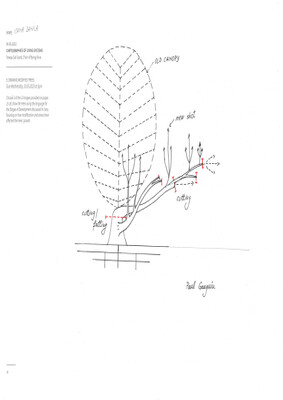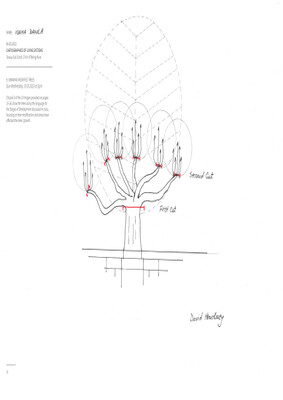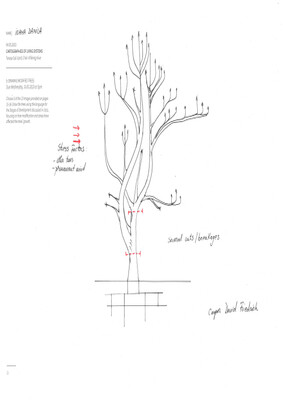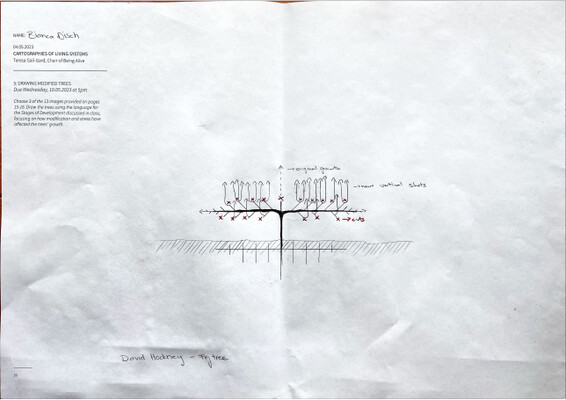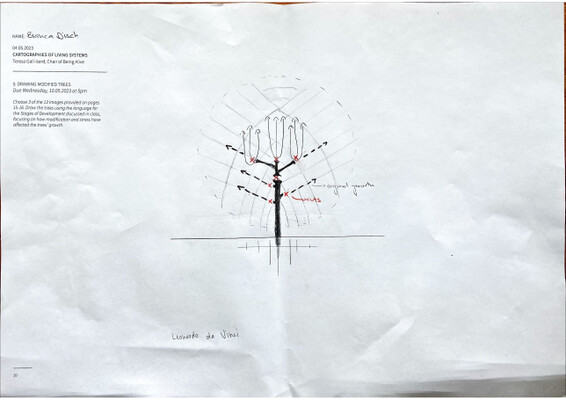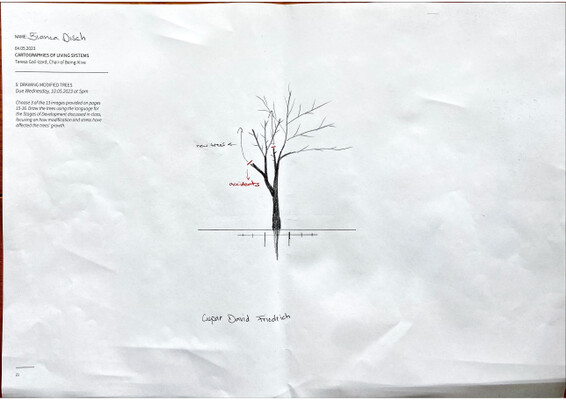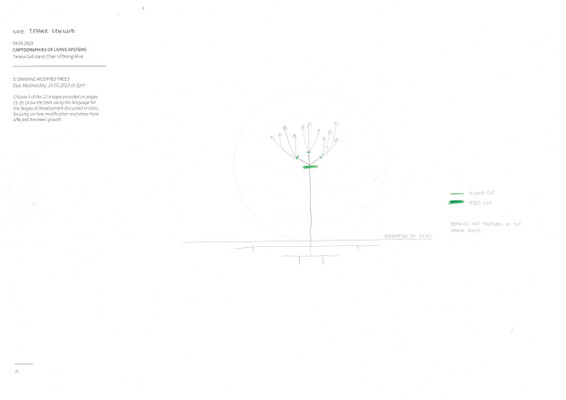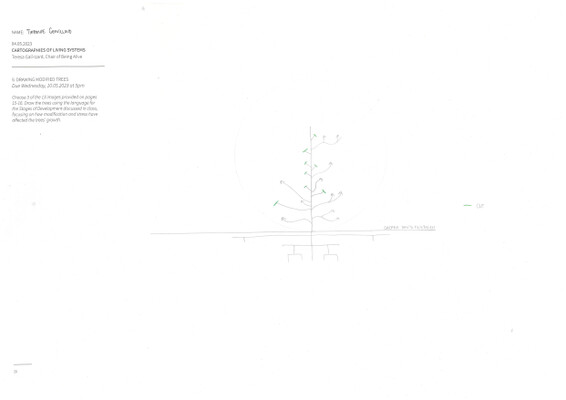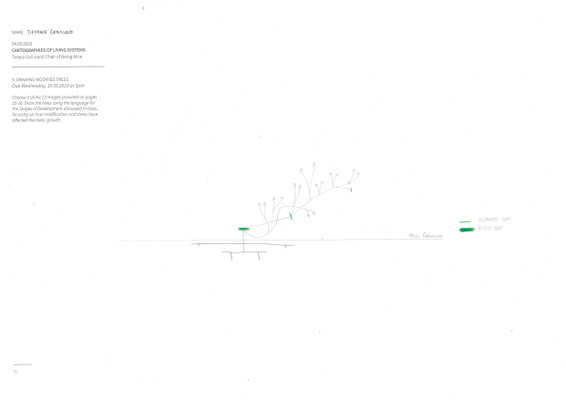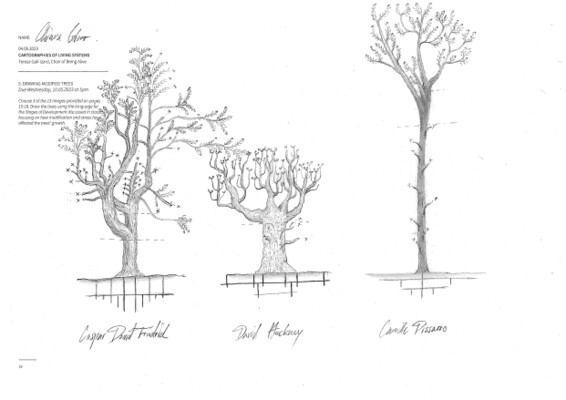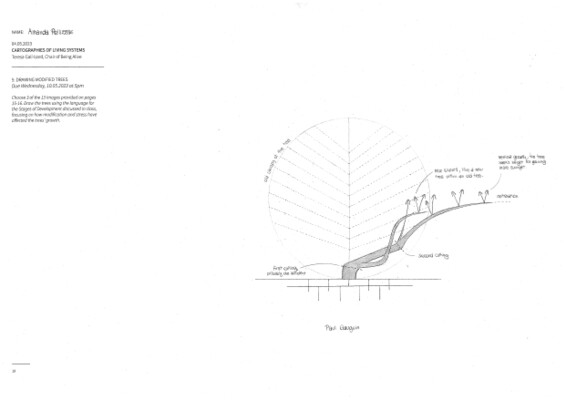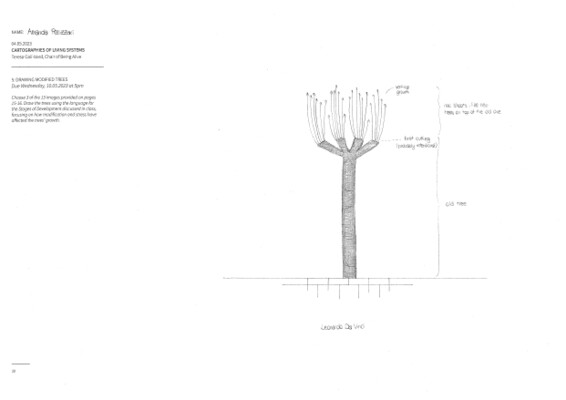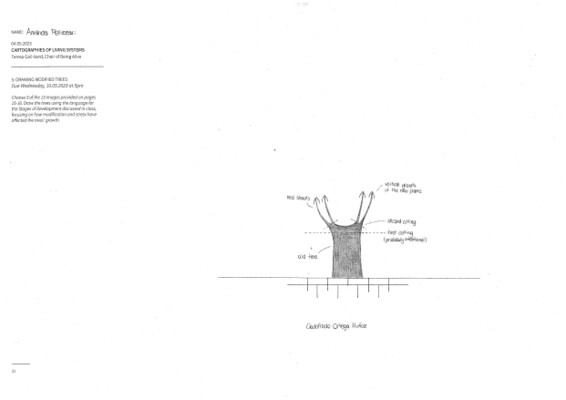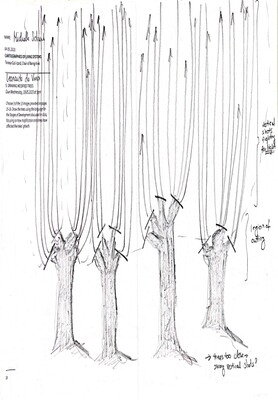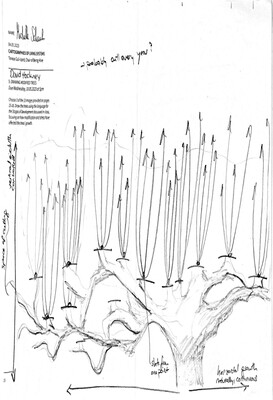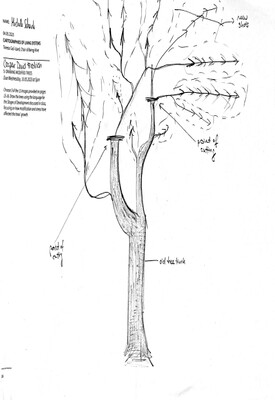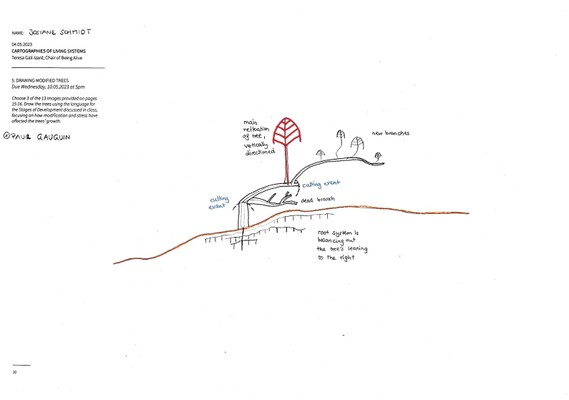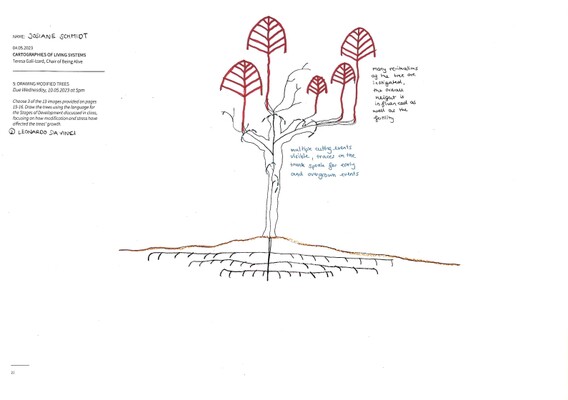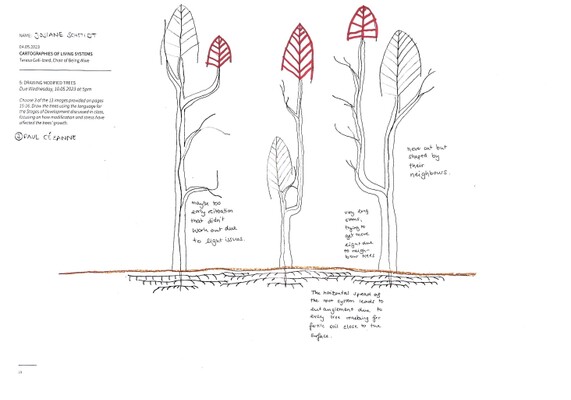 Students: Chiara Bosshard, Isabel Ammann, Sophia Begun, Arianna Charbon, Ioana Danila, Bianca Disch, Tiffanie Genilloud, Chiara Gloor, Amanda Pellizzari, Michelle Schenk, Josiane Schmidt.