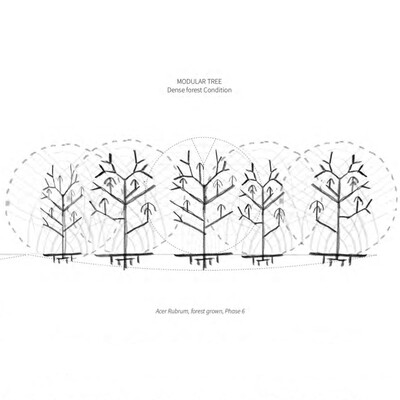 FS23 Cartographies of Living Systems: Drawing Trees
The shape of a tree can give us information about its logics and patterns of growth (tree architecture) and its stages of development. By reading its morphology, we can also get an idea of the external conditions in which the tree has grown and if singular events have affected its natural development.
We asked the students from our course Cartographies of Living Systems: A Critical Approach to read pictures of a same tree species in two different conditions (isolated tree and forest) and translate their logics of growth into diagrams.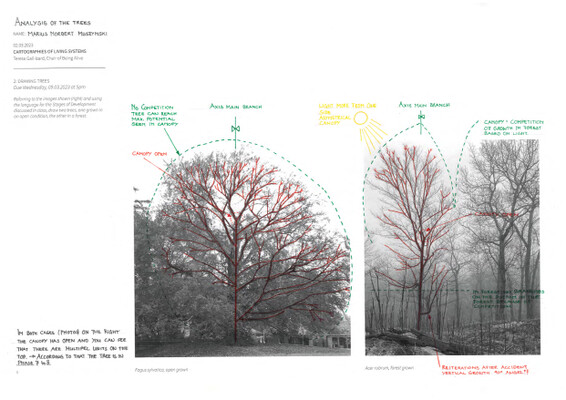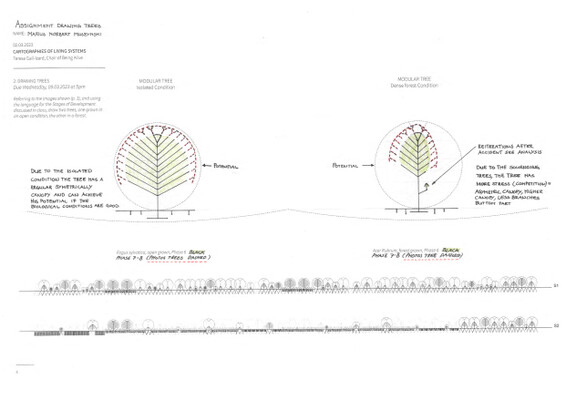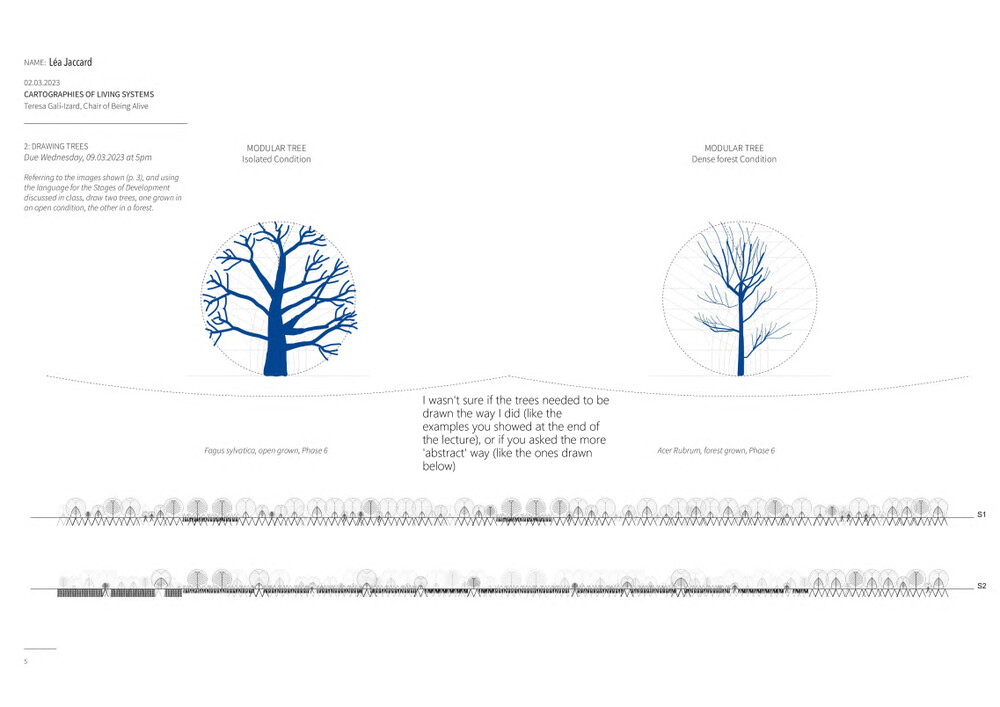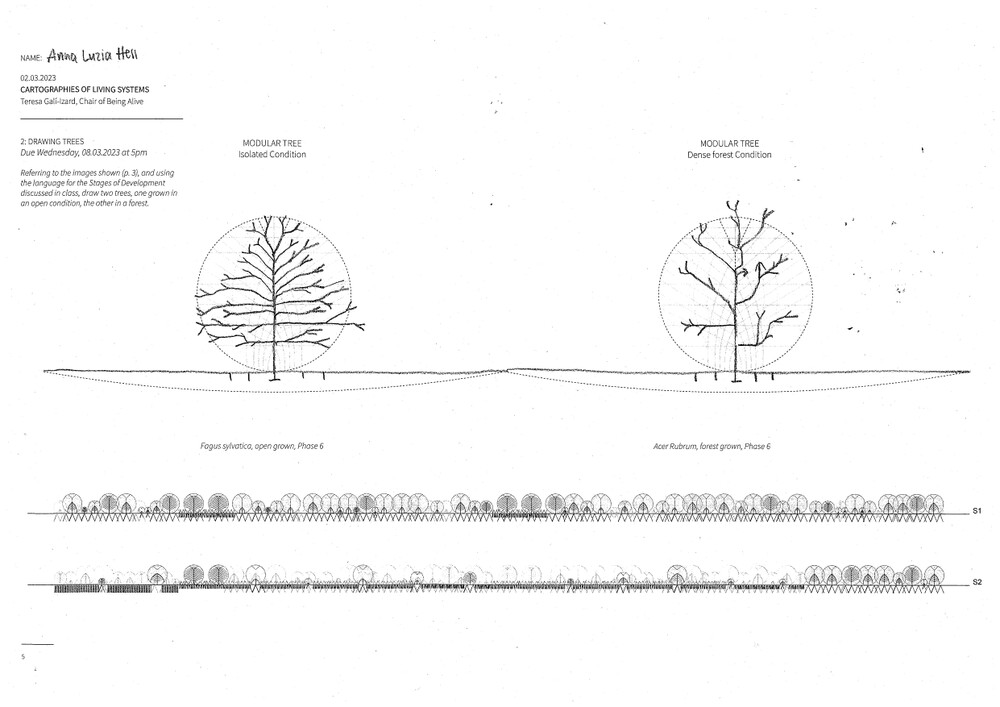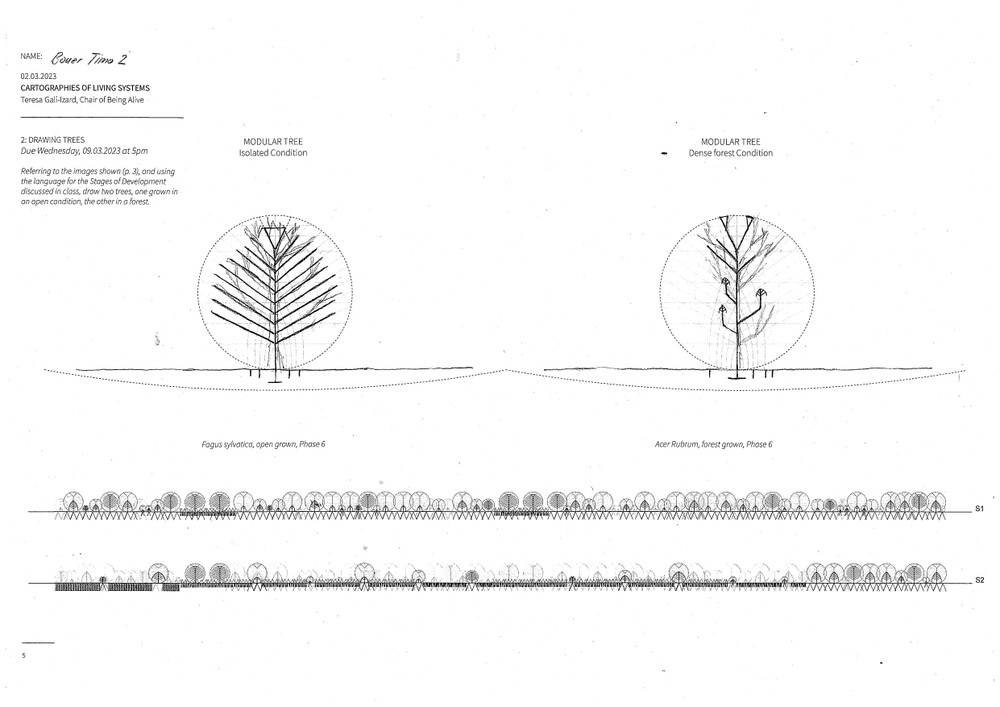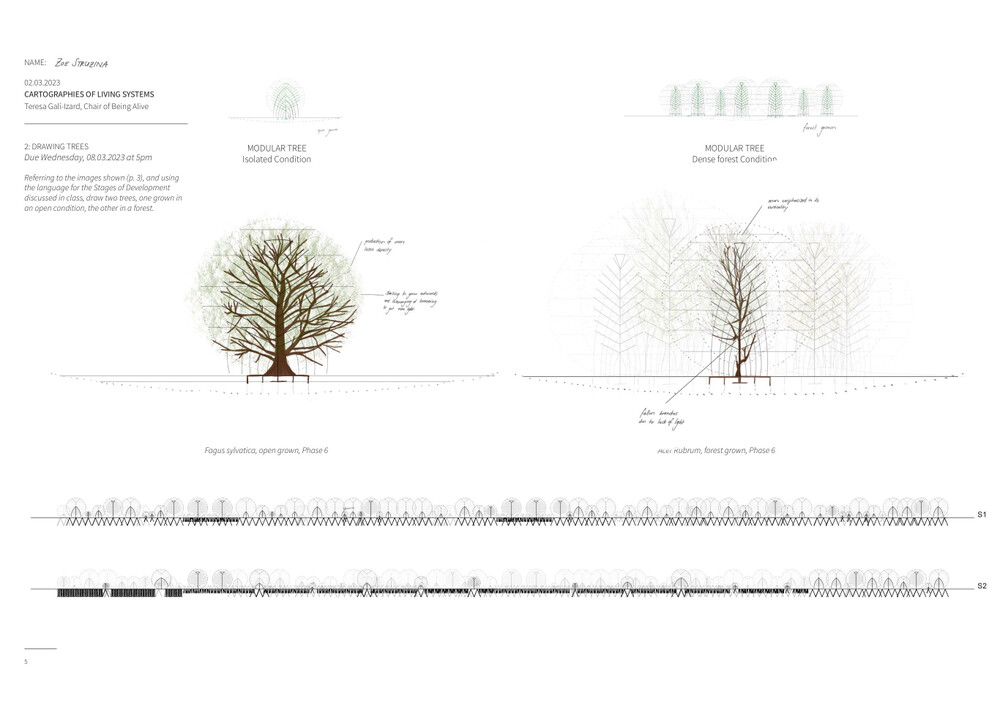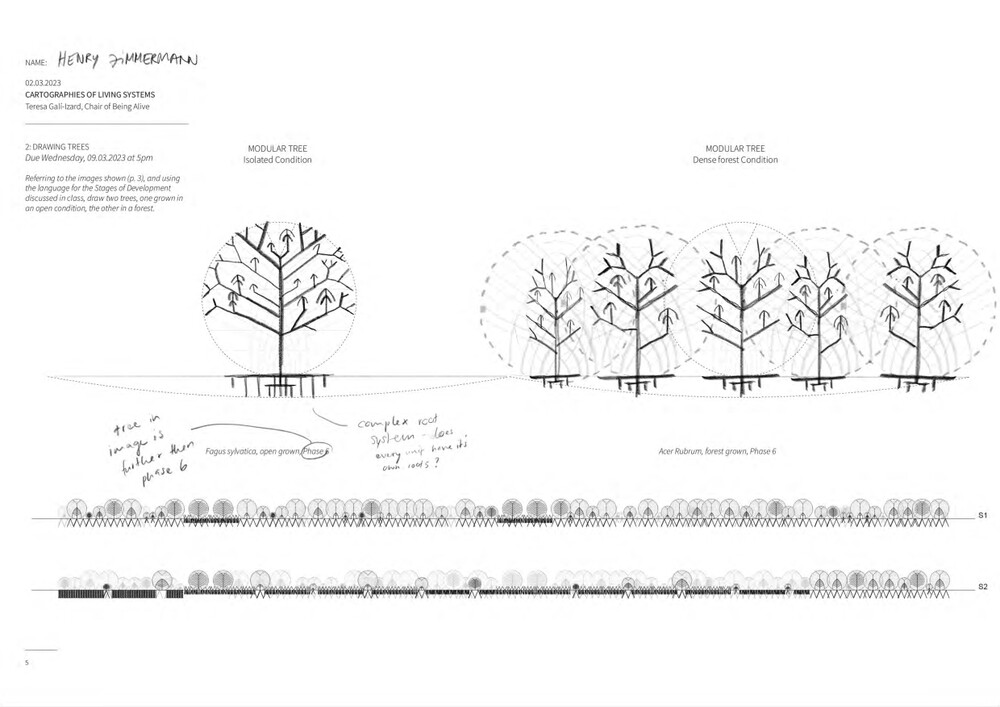 Students: Marius Norbert Muszynski, Léa Jaccard, Timo Bauer, Anna Luzia Hess, Zoe Struzina and Henry Zimmermann.