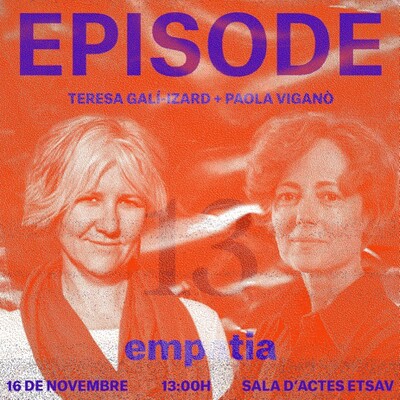 16.11.2022 | Empatia. Teresa Galí Izard & Paola Viganò. Escola Tècnica Superior d'Arquitectura del Vallès.
16 November 2022, 13:00 (CET) | Sala d'actes ETSAV, Sant Cugat del Vallès (Barcelona).
A dialogue between Prof. Teresa Galí-Izard and Paola Viganò about empathy is the EPISODE 13 of the series of conversations organised by the Department of Architecture at ETSAV (Universitat Politècnica de Catalunya).
You can find more information here.