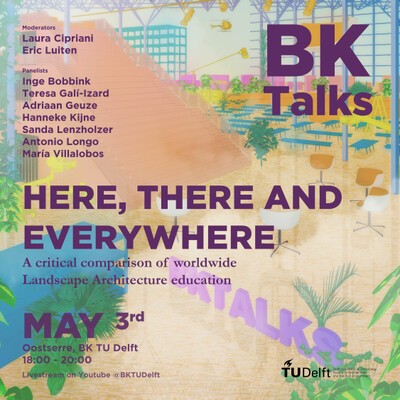 03.05.2022 | BK Talks 'Landscape Architecture - Here, there and everywhere'. Prof. Teresa Galí-Izard, TU Delft.
03 May 2022, 18:00 - 20:00 (CET) | Oosterre, TU Delft and online
To celebrate the tenth anniversary of the MSc-track in Landscape Architecture at TU Delft, BK Talks hosts a panel organized by the Landscape Architecture section, aimed at discussing inspiring educational models, curricula and results of several Landscape Architecture European schools.
The debate will count with representatives from different Landscape Architecture schools, including Prof. Teresa Galí-Izard as representative of the ETH MScLA Programme.
You can find more information about the event here.