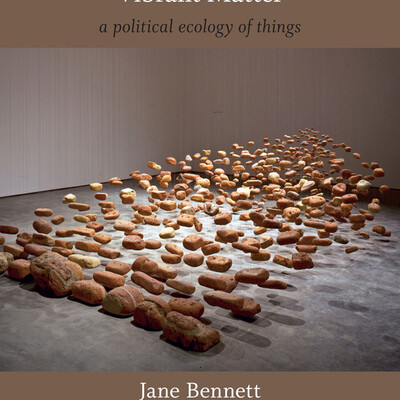 Vibrant Matter: A Political Ecology of Things. Jane Bennett, 2010.
BENNETT, J. (2010) Vibrant Matter: A Political Ecology of Things. Duke University Press.
Jane Bennett's book Vibrant Matter is a philosophical, ethical and political investigation of agency, and the way it may not only be attributed to human beings, but also to nonhuman entities through "vital materiality". Thinking about agency through this alternative framework has some important consequences, from understanding that events are not the sole responsibility of human actions to fostering the development of a new kind of politics that is not as anthropocentric. In a time of climate crisis and increasing uncertainty due to the inability of humanity to act in a cohesive way in the face of the coming difficulties, thinking through vital materiality might provide a new way to face these challenges.