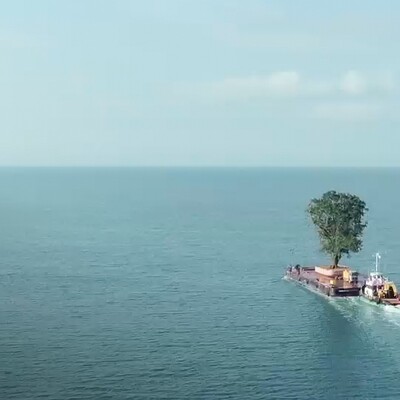 Taming the Garden. Salomé Jashi, 2021.
This documentary by Salomé Jashi depicts the journey of more than one hundred centenary trees as they are uprooted from their homeland in the countryside of Georgia to Shekvetili, the private garden of the former prime minister of Georgia, Bidzina Ivanishvili.
Focused on the short-distance recording of the process of extracting and transporting the trees from its original site, the viewers witness not only the infrastructural difficulties related to carry out such a displacement, but also the concerns and feelings of the people for whom the trees represent the memories of several generations.