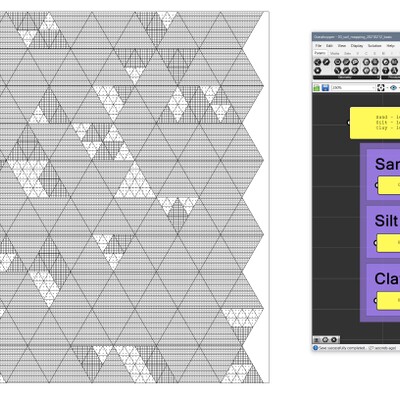 Soil Language v2: Algorithmic Translation
The manual translation has shown great potential to interpret scientific data into the diagrammatic drawings for different soil conditions. However, the complex soil composition requires non-neglectable efforts to produce such drawings, and the interpreted information affects the drawings in different scales. A computation toolset is thus needed to automatically map the numeric data, such as soil composition ratio, water percentage, etc. to a defined drawing system.
Instead of drawing everything in a single triangle, we use triangles with different size and hatch to represent the soil composition, and define additional automated labels to map data to the drawings and interpret results from the data, so that a diagram shown in this page can be generated within a few minutes.