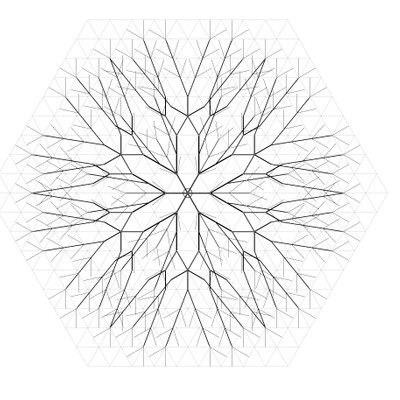 Roots Language v2: Algorithmic Translation
Roots grow based on the rules embedded in their DNA and the environmental impact made on the plants. While the interpretation of the detailed biological information to the form in macro scale is complex, the observed transformation in their abstract form is clear.  It is then our intention to extract the primary factors from the observation, and use them as parameters to design a series of algorithms as an abstract drawing language for design processes. 
The algorithms mimic the growing process of the roots with underlying parameters activated in different stages. Environmental impacts, such as water, poisonous substances, are abstracted as attractors and repellers to affect the overall form of the roots.