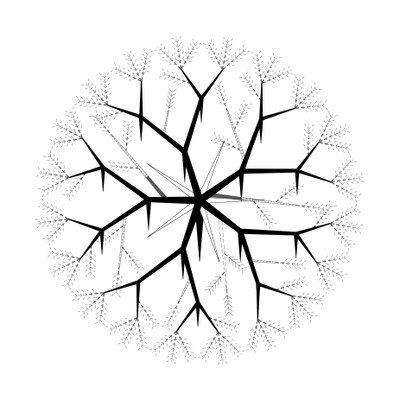 Roots Language v1: Manual Translation
Roots are explorers, and they are integrally connected to the substrate they explore through a dense and sensitive network of relationships with other organisms. Roots weave through the ground searching for nutrients, water and partnerships with other living entities.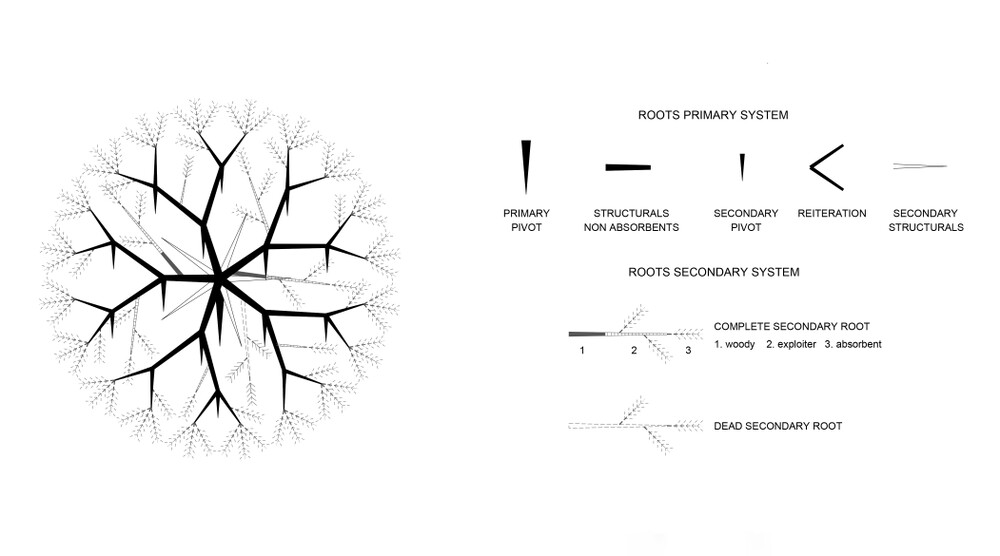 The language for the roots communicates the process of building a tree's root system, referencing work by botanist Claire Atger. First, the tree constructs a superficial system of perennial structural roots that grow in all directions. Over time, these structural roots become woody. They repeat their process of growth several times in the tree's central circumference, in many cases creating for each reiteration a new taproot growing downwards. At a certain point, those structural roots stop their reiterations and extend themselves horizontally. This structural woody system supports the second stage of lateral roots that explore opportunities for nutrients, water, and oxygen in the soil, and provide the structure for small absorptive roots. Those secondary roots are the beginning of an exponential system of deciduous absorbent roots, which enrich and aerate the soil through their decay, supporting microbial communities.