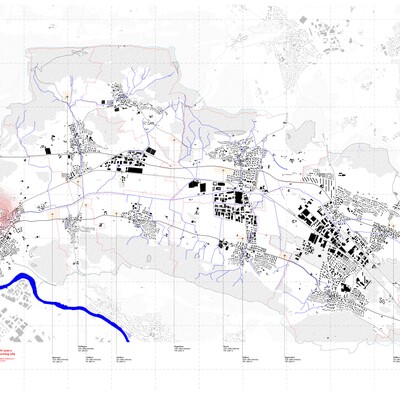 MScLA Diploma HS22: Adaptative infrastructures in the Furttvalley
The first generation of ETH landscape architects has graduated with their Master's diploma on the topic "Adaptive Infrastructures in the Furt Valley". They have successfully laid the foundation for the future of the discipline of landscape architecture. The Chair of Being Alive has supervised four students who chose their topics according to their interest and curiosity. 
Here we present a selection of their work. If you want to see the diploma in full, the exhibition of the master's diploma runs from December 16 2022 to January 27 2023 in the HIL building on the Hönggerberg campus. The landscape architects can be found in the GTA foyer close to the Alumni Lounge.