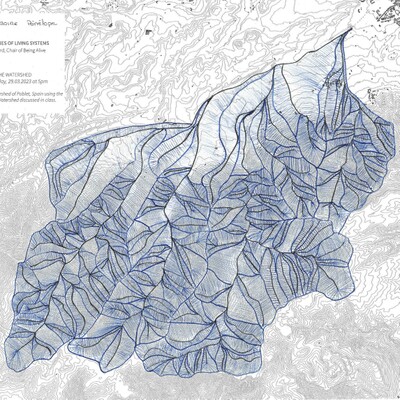 FS23 Cartographies of Living Systems: Watershed
The watershed is the boundary that defines an area where all the water that falls flows to the same point. It is defined by a series of ridgelines that demarcate a particular area.
Different watersheds exist at different scales, and one can exist inside another larger scale watershed. The main watershed is determined by the scale that you are analyzing, and subwatersheds can be defined within that boundary by tracing secondary ridgelines.
For this exercise, we asked the students to draw the watershed (or watersheds) of the Monastery of Poblet (Catalonia), whose strategic location is clearly defined by the idea of catching water from the nearby mountains.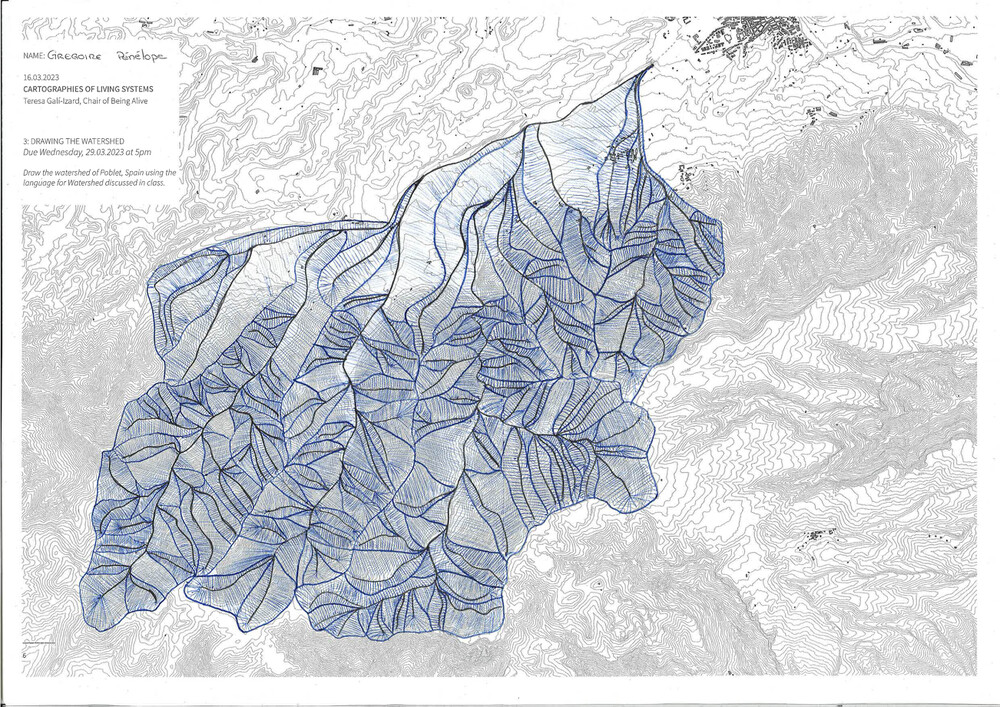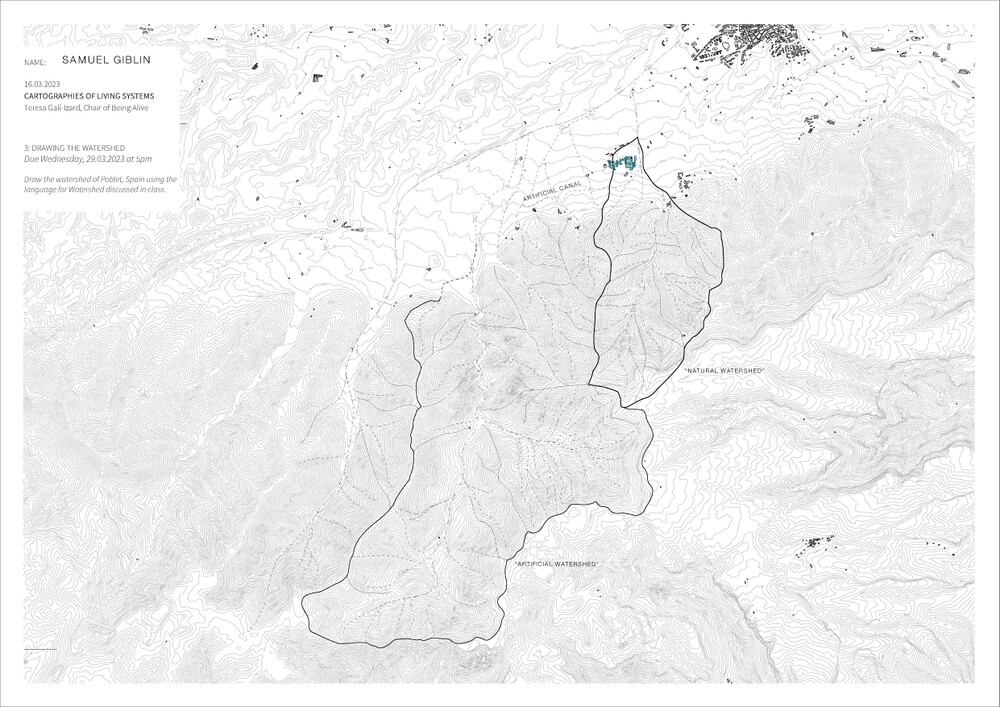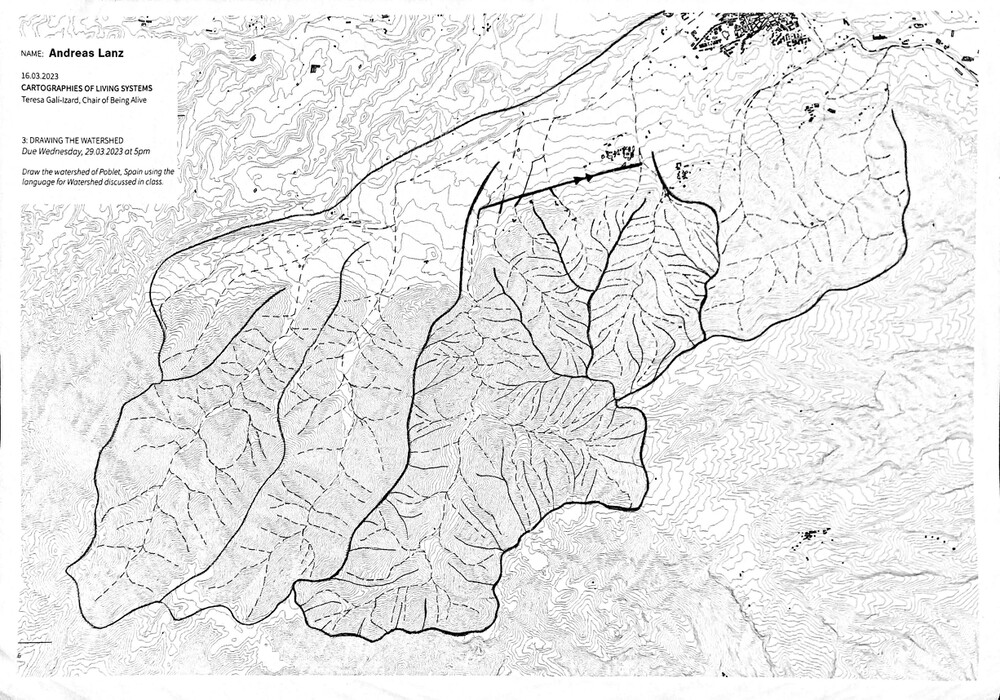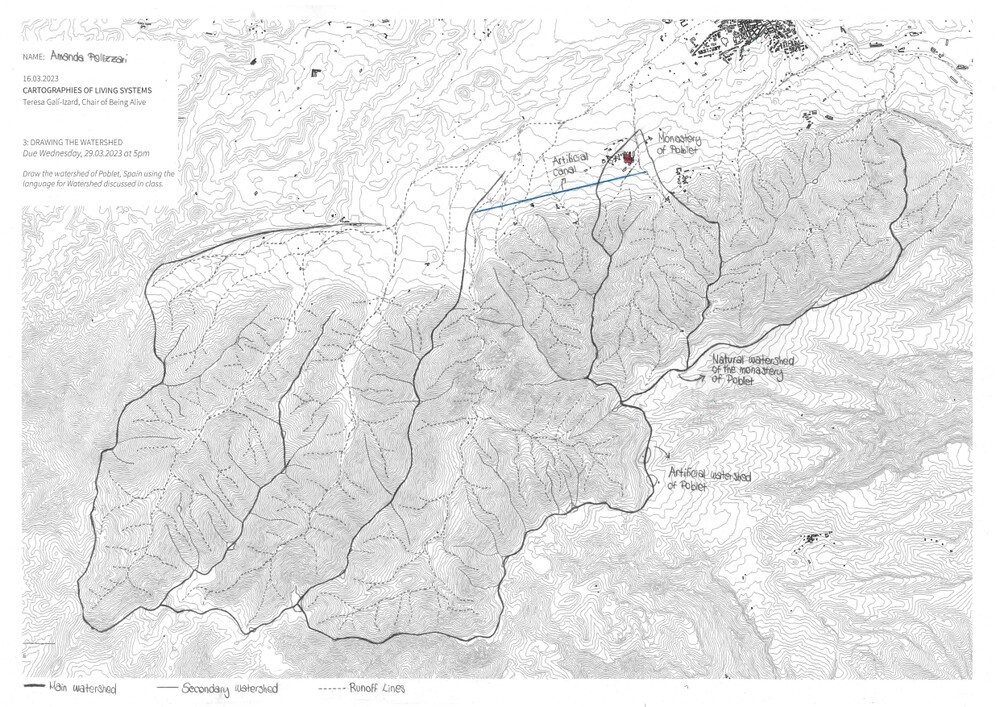 Students: Grégoire Pénélope, Samuel Giblin, Andreas Lanz, Amanda Pellizzari.