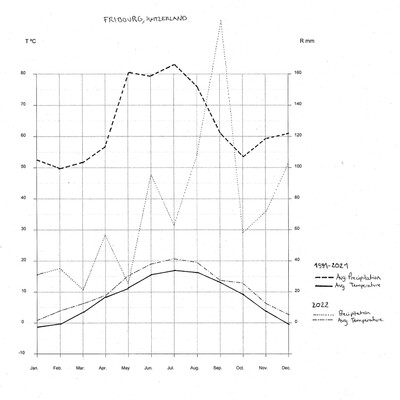 FS23 Cartographies of Living Systems: Gaussen Diagram
Drawing a Gaussen diagram is an important exercise to get an idea of the climate of a place. Using the average monthly temperature and precipitation, the diagram depicts the relationship between these two factors for each month and shows, in an aproximate way, if there are periods of drought and the intensity of this.
For this exercise, students from the elective course Cartographies of Living Systems: A Critical Approach, were asked to draw a Gaussen diagram for their hometown using data from climate-data.org. Some translations of the diagram include a comparison between different weather stations and different periods in time, which helps to get a more accurate perception of the climate in those places.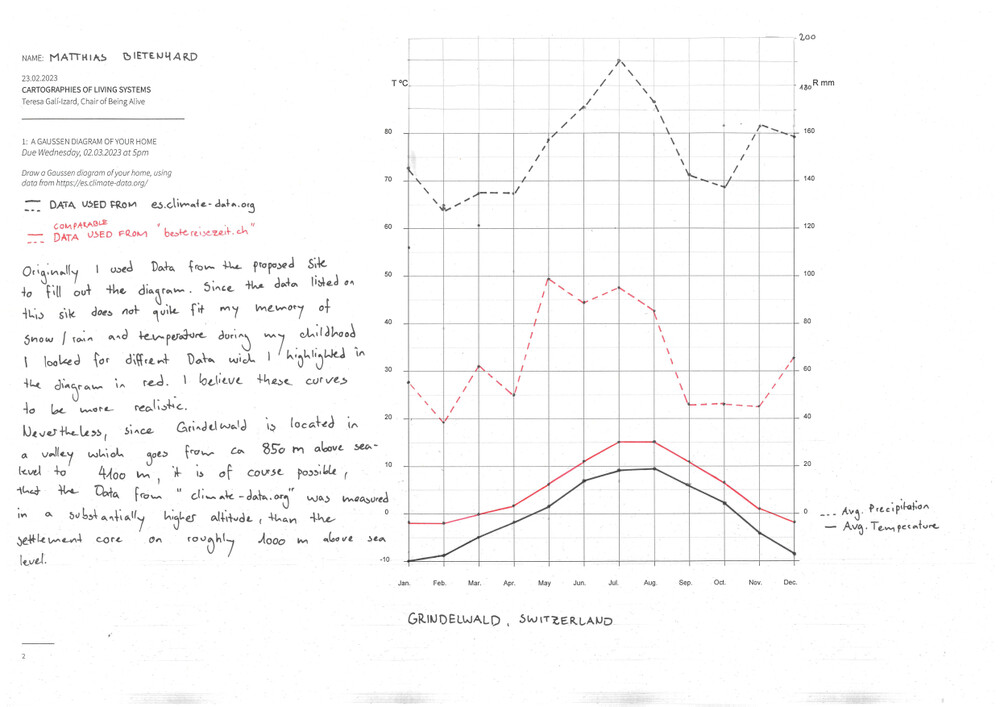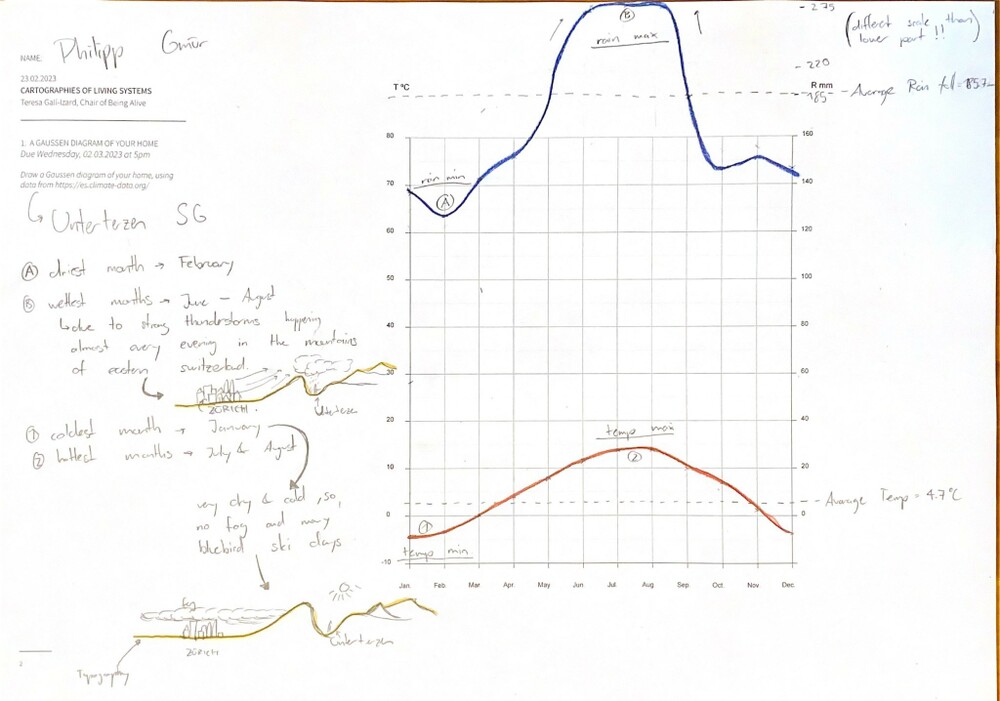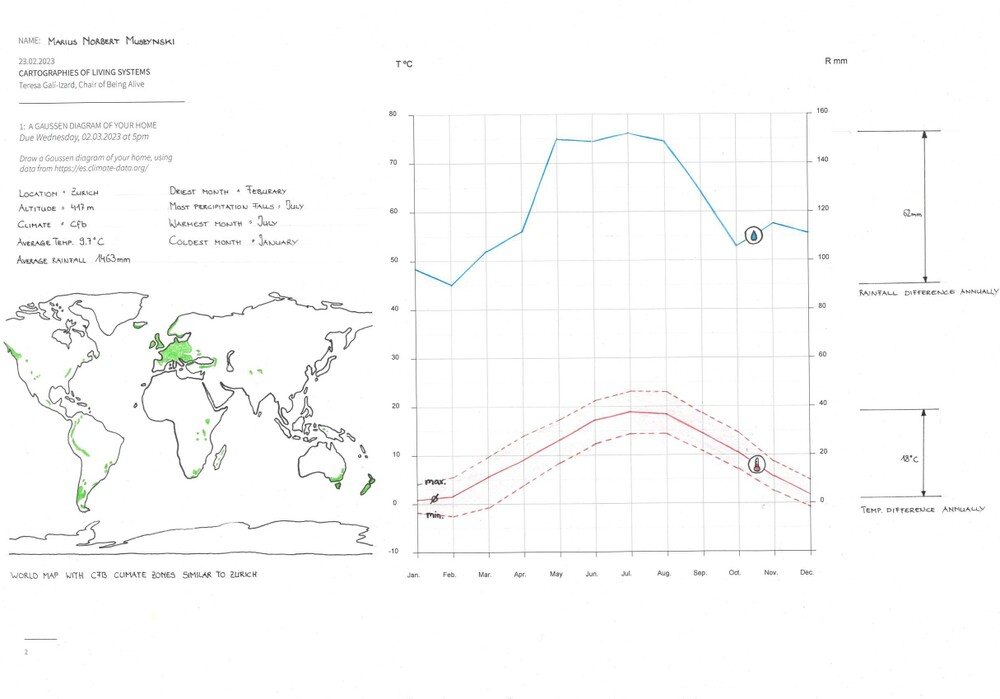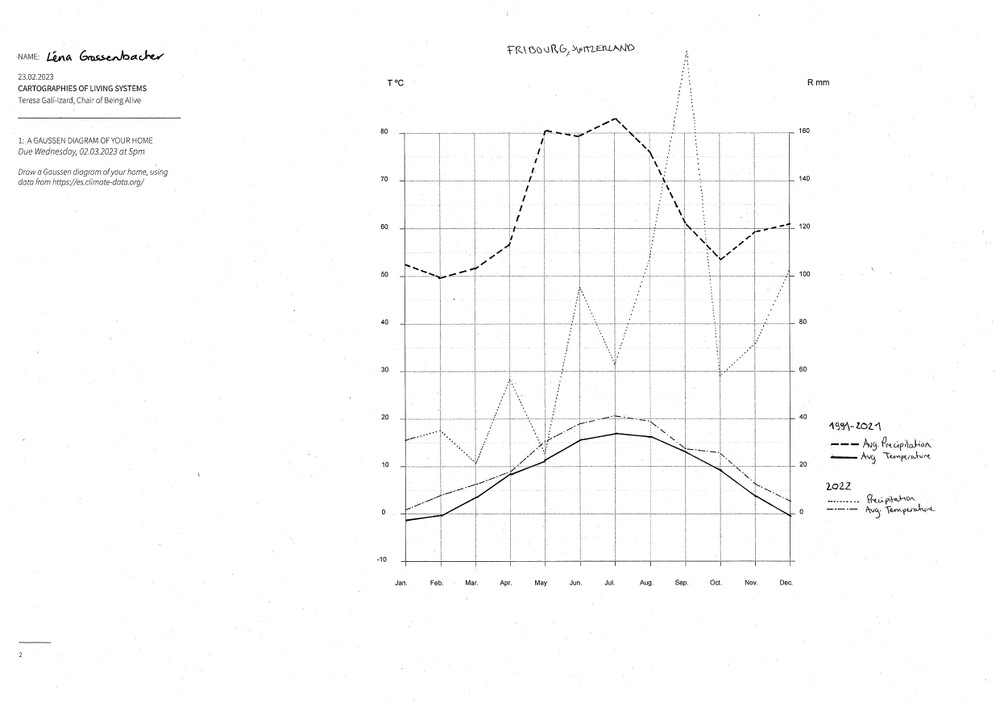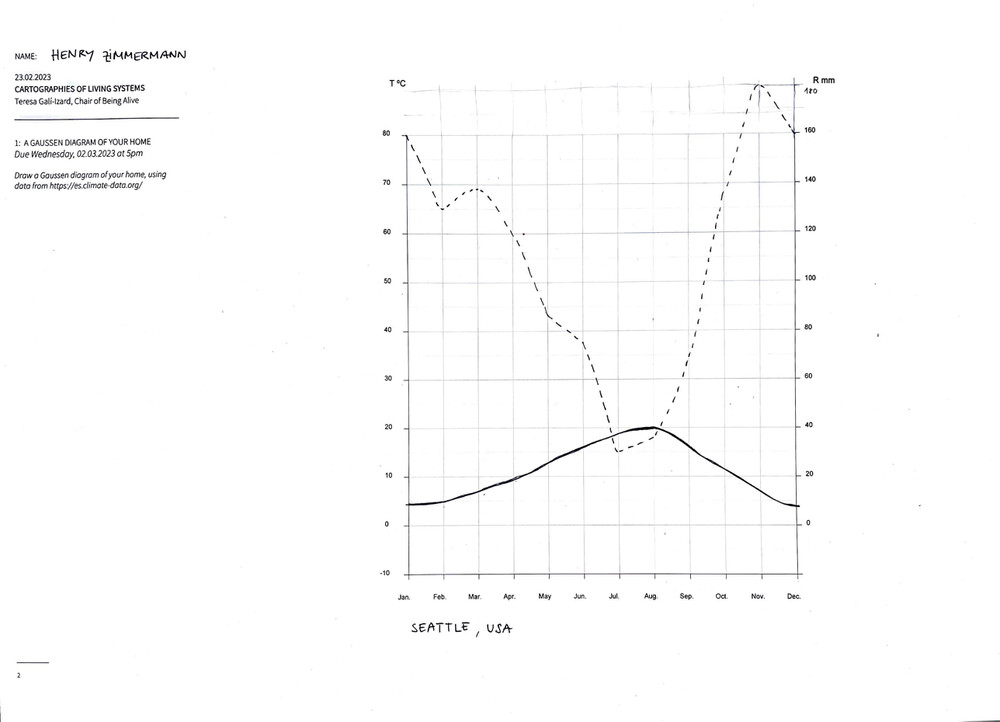 Students: Matthias Bietenhard, Philipp Gmür, Marius Norbert Muszynski, Léna Grossenbacher and Henry Zimmermann.