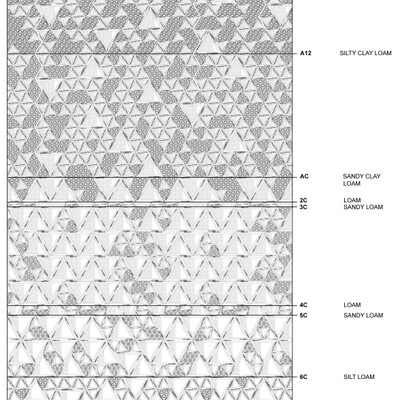 Foundation Studio I Module 3 HS20: Drawing Soil. Student Drawings
In this week-long Studio Module, students developed a practice of rigorous drawing to translate what they learned from scientists about soil — its physical, chemical, and biological properties — into information that enables us to see its potentials.
Student drawings from the Soil Module HS20. Students: Angela Stadelmann, Annabell Daverhuth, Beatrice Kiser, Flore Schaerrer, Simon Orga and Sophia Garner.