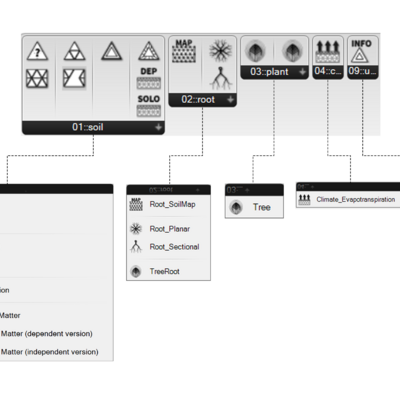 BeingAliveLanguage: the Grasshopper Plug-in developed by the Chair of Being Alive
BeingAliveLanguage GH is a Grasshopper plugin for creating computational diagrams of soil relevant living systems, developed by the Chair of Being Alive to enhance multidisciplinary communication.
This software features a set of computational components, for both simulation and visualization purposes, to create visual diagrams of soil-related information, including soil separates, soil water contents, soil-root interaction, organic matter distribution, and soil-climate transition, based on a series of research conducted at the Chair of Being Alive.
All the information related to the instalation, use and updates of the sowftware are available in the specific website BeingAliveLanguage Documentation.